Residential and Commercial Construction
bathroom remodeling
kitchen remodeling
basement remodeling
room additions
custom decks and porches
custom tile installation
custom carpentry
commercial remodeling services
Our Company
How Mid Hudson Remodeling sets itself apart from other remodeling companies.
Mid Hudson Remodeling is a small family operated business. We focus on one project at a time, never having multiple remodel projects scheduled at the same time. Your project is our only priority, and you will receive our undivided attention from start to finish.
We DO NOT do it all. Mid Hudson Remodeling specializes in a few key aspects of residential and commercial remodeling. This focus gives us the expertise to tackle  even the most challenging remodeling projects. We refuse to take short cuts and our work is done right the first time.
All of our remodeling projects are turn-key which means, when you contract with us, you don't have to go any further. No need for a separate plumber, electrician, tile installer or drywall installer, Mid Hudson Remodeling takes care of every aspect of your project.
communication is key
Clear communication from the first consultation to the end of your project, and every step in between.
Peace of mind
Our contracts are easy to understand, and striagt forward with no hidden small print.
easy scheduling
Your time is valuable and we understand that. We schedule with your availabilty in mind.
price quote guarantee
The price we quote is the price you pay. No games or gimmics.
Don't Settle For Less
Experience and Passion
Mid Hudson Remodeling is committed to "building our clients' vision" by providing superior quality and services that exceed industry standards and our customers expectations. After all its not just a room its your dream, you've been envisioning what it could be, and we want to make your vision a reality.
We know what it's like to have someone working in your beloved home and how easily that can affect the daily flow of things and the mood throughout the home. While in your home, we are dedicated to being respectful, clean and always friendly. We aim to make your remodeling experience with us noninvasive and memerable. 
Home Upgrades
Service Packages
Mid Hudson Remodeling offers several home upgrade packages to simplify living.
Water Softener Systems
Whole House Filtration
Drinking Water Filtration
Reverse Osmosis Systems
Hot Water Heaters
Tankless Water Heaters
Wired Networks
Wireless Networks
Android TV Systems
Home Automation
Accent Lighting L.E.D.s
Wired and Wireless Servailance
For over 20 years, Mid Hudson Remodeling has been proud to provide Hudson Valley Residents an exceptional remodeling experience.
Mid Hudson Remodeling (914)236-4001
[email protected]
idhudsonremodeling.com
16 Davis Rd.
Poughkeepsie, NY 12603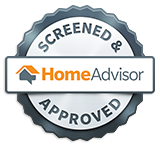 BATHROOM REMODELING
KITCHEN REMODELING
BASEMENT REMODELING
ROOM ADDITIONS
CUSTOM DECKS AND PORCHES
CUSTOM TILE INSTALLATION
CUSTOM CARPENTRY
COMMERCIAL REMODELING SERVICES