One under-the-radar accessory that could take your bathing experience to the next level combines two elements—LED lighting and color therapy. The LED lighting system from is just one example of this technology, which experts say could be emotionally...
read more
For over 20 years, Mid Hudson Remodeling has been proud to provide Hudson Valley Residents an exceptional remodeling experience.
Mid Hudson Remodeling (914)236-4001
[email protected]
16 Davis Rd.
Poughkeepsie, NY 12603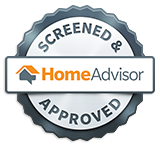 BATHROOM REMODELING
KITCHEN REMODELING
BASEMENT REMODELING
ROOM ADDITIONS
CUSTOM DECKS AND PORCHES
CUSTOM TILE INSTALLATION
CUSTOM CARPENTRY
COMMERCIAL REMODELING SERVICES
Use this form to provide information about your project. We will contact you shortly to schedule a consultation.