Learn a bit about Mid Hudson Remodeling
Mid Hudson Remodeling, is a full-service general contractor, committed to "building our clients' vision" by providing superior quality and services that exceed industry standards. Our reputation and versatility afford us the opportunity to collaborate with home owners on projects of all types.
Based in the Town of Poughkeepsie, NY, we handle projects in Dutchess, Orange, Putnam, and Westchester counties. Our Principal, Gabe Merando, has been working in the construction industry for over 30 years, with experience in both large and small projects, commercial and residential, all over the Tri- State area.
Gabe Merando
I am the owner of Mid Hudson Remodeling with over thirty years experience in residential and commercial construction. I've spent my entire life in Dutchess County, mostly in Fishkill and Wappingers, and now in LaGrange. I am a husband and father of two young children, in addition to having a step- son who works with me learning the trade.
I have an extensive knowledge of NY state building codes and procedures, and have completed courses and passed multiple civil service exams. Currently listed eighth in the county, I can hold positions in any municipality as Zoning Administrator, Building Inspector, or Deputy Inspector.
More important than my experience and training is the fact that i love what i do and it shows in my work. I truly enjoy working with my hands and creating custom projects.
For over 20 years, Mid Hudson Remodeling has been proud to provide Hudson Valley Residents an exceptional remodeling experience.
Mid Hudson Remodeling (914)236-4001
[email protected]
16 Davis Rd.
Poughkeepsie, NY 12603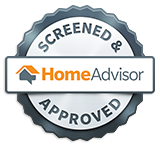 BATHROOM REMODELING
KITCHEN REMODELING
BASEMENT REMODELING
ROOM ADDITIONS
CUSTOM DECKS AND PORCHES
CUSTOM TILE INSTALLATION
CUSTOM CARPENTRY
COMMERCIAL REMODELING SERVICES